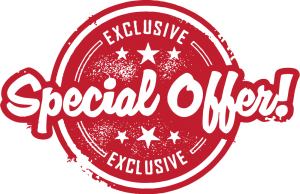 Add life-time access to the VA Blueprint
to your learning experience and training library for just $97!
The normal investment for the Virtual Assistant Business Success Blueprint is $297 but as a potential Certified Professional Real Estate Assistant, you can save $200 by purchasing today.
You will not see this offer or this special pricing for the VA blueprint again.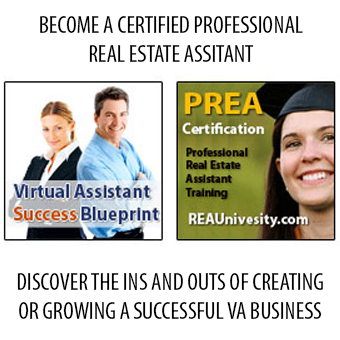 Here's what you'll get in the self-study VA Blueprint video series:
Module One: Introduction to Virtual Assistance – The Building Blocks of a Successful Virtual Assistant Career
What is a Virtual Assistant?
Why become a Virtual Assistant?
Are you cut out to be a Virtual Assistant?
What businesses hire the services of a VA?
Typical industries that work with VAs.
What services can you provide as a VA?
You skill set and training.
Types of Virtual Assistant businesses.
Module Two: Setting Up Your Virtual Assistant Business the Right Way!
Setting up your Virtual Assistant business.
Tools of the trade.
Time management.
How to determine and set your rates.
Client intake procedures.
Managing client expectations.
The importance of clear communications.
Client reporting and updates.
Module Three: Planning for A Successful Virtual Assistance Business
Creating a business plan.
Working with a mentor or accountability partner.
Business support: VA groups and associations.
How to plan for illness and time off.
VA business models. Working on your own.
Becoming a sub-contractor (a VA's VA).
Working with sub-contractors.
Working on a multi-VA team.
Building a multi-VA company.
Module Four: Essential Business and Marketing Mindsets
Entrepreneurial Mindset
Marketing Mindset
The importance of stepping out of the 'employee mentality'
Being proactive and creating happier clients
Module Five: Your Presence on the Internet
We work virtually – we MUST have a strong web presence
Your website and what it should contain
Search Engine Optimization: How to get found on the Web
Your social media presence
Module Six: Marketing Your Virtual Assistant Business
Marketing your Virtual Assistant business.
Identifying your ideal client.
The importance of specialization and niches.
Marketing on a shoe-string budget.
+ a stellar bonus module on creating passive income. Get the full details of the VA Business Success Blueprint right here.
Ready to win in real estate and virtual assistance?
Simply click below to register.
Within moments, you'll receive your registration details and you can jump right in!